Founder's Story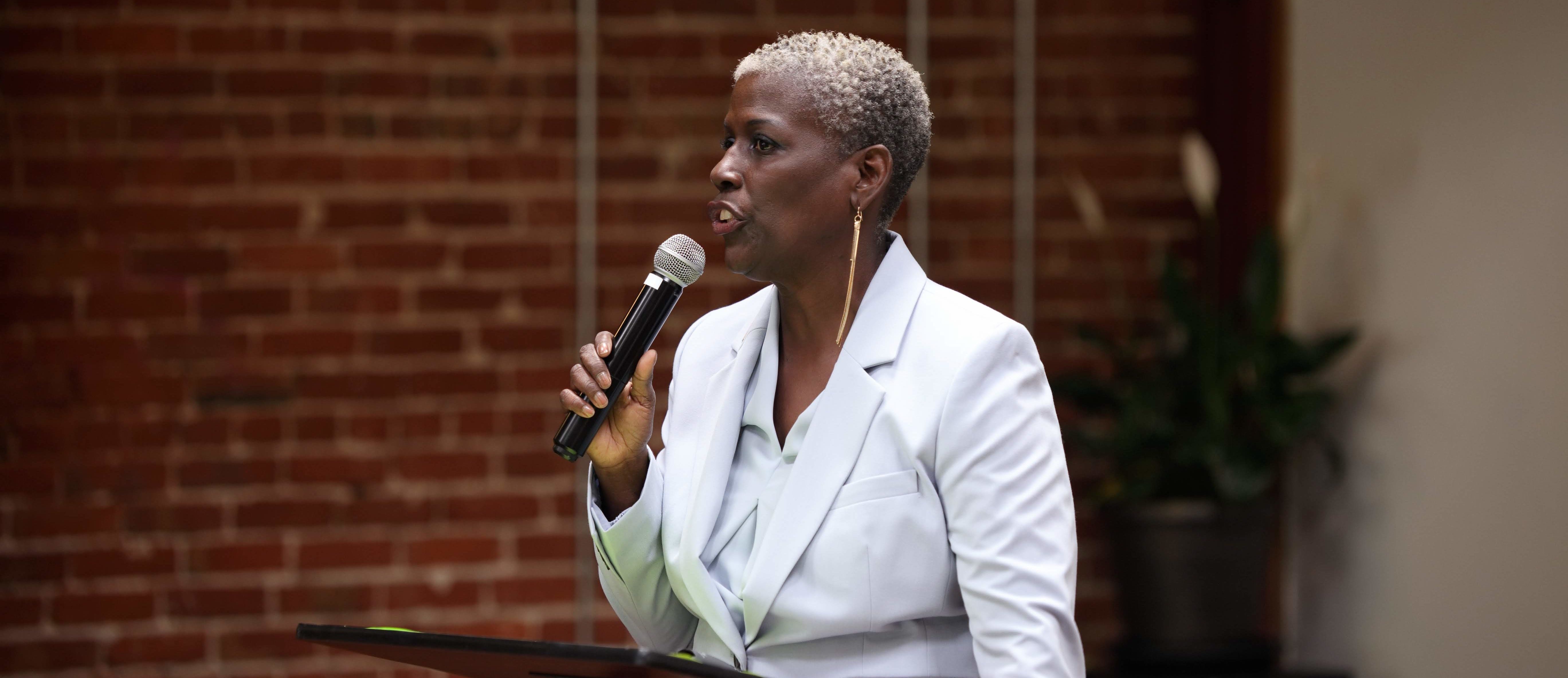 Tracey Williams, urban university Founder & Executive Director
Tracey Williams brings a wealth of experience as a professional in the fields of nonprofit leadership, workforce development and social enterprise, involving the design and delivery of programs focused on social and economic justice for low-income communities.  The Single Moms at Work Program is urban university's signature program delivered through urban furniture and boutique, uu's social enterprise located in Oakland's Grand Ave/Lakeshore business district.
Williams is currently the Executive Director & Manager of Programs of urban university (uu).  Under Williams' leadership, over it's 22 years,  uu has prepared more than 2,000 low-income individuals for upward mobility.
Prior to Single Moms at Work, Williams positioned uu as the "provider of choice," for soft skills training and individualized coaching in partnership with local and regional sector based workforce development programs to include the City and County of San Francisco Learning With Income Foundations To Teach Program, City of Oakland Green Jobs Re-entry Program, the Oakland Clean Energy Training Programs, EBMUD PowerPathway Program, the PG&E Veterans Employment and Action Program and the Bar Association of San Francisco's Legal Employment Action Program. In this role, Williams designed curriculum and led teams to deliver program administration, soft skills, individualized case management and retention services with the purpose to provide low-income individuals with the knowledge, skills and coping mechanisms to increase their chances of obtaining and retaining gainful employment.
Under Williams' direction, uu was awarded the Life Transformation Award by SAVE (Soldiers Against Violence Everywhere), at True Vine Ministries Church in West Oakland and a commendation from the Alameda County Board of Supervisors, applauding uu's "ability to provide jobs that allow residents to become self-sufficient and responsible contributors to our community."
Williams completed the Executive Program in Social Entrepreneurship at Stanford Graduate School of Business in 2018, holds an A.S. Degree in Liberal Studies from Contra Costa College and completed coursework in Human Development/Women's Studies at California State University East Bay. Above all, her proudest accomplishment is raising 2 beautiful and productive adults while simultaneously caring for her community.