Programs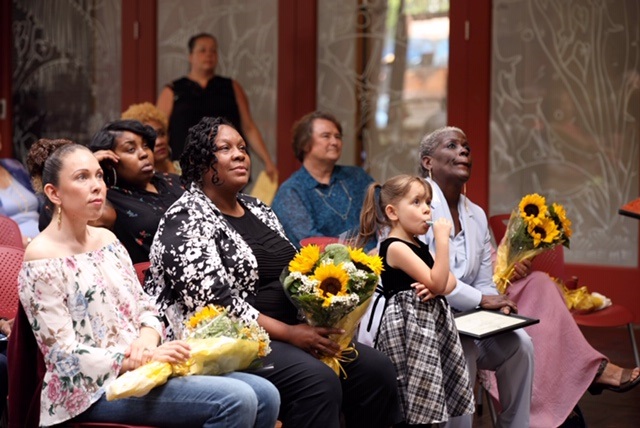 We're placing the issues of California's struggling single moms on America's radar screen.
How are single mothers faring in the bay area? What will it take to facilitate self-sufficiency for the mothers and their families? What are the underlying issues related to their daily struggles balancing self, family and work? We're passionate about influencing social policy that will address the complex social issues single mothers face as they work towards upward mobility.
We help impoverished single moms overcome their socioeconomic barriers and build a greater future for themselves and their families. We provide single moms education employment, and empowerment opportunities.
EDUCATE
We believe that education is key to providing single moms a firm foundation for success in life. Our stores provide a "living classroom" where they develop business skills through hands-on training. Our urban learning center helps single moms advance their academic and employability skills.
EMPLOY 
We are passionate about guiding single moms living in poverty onto the pathway to self-sufficiency. Through transitional employment in our stores, they develop the skills, experience, and confidence needed to obtain livable wage jobs.
EMPOWER
We believe that both personal and professional empowerment is essential to overcoming poverty for single moms. We provide self-esteem and soft skills training along with individualized coaching to help them navigate life's challenges and opportunities.