About Us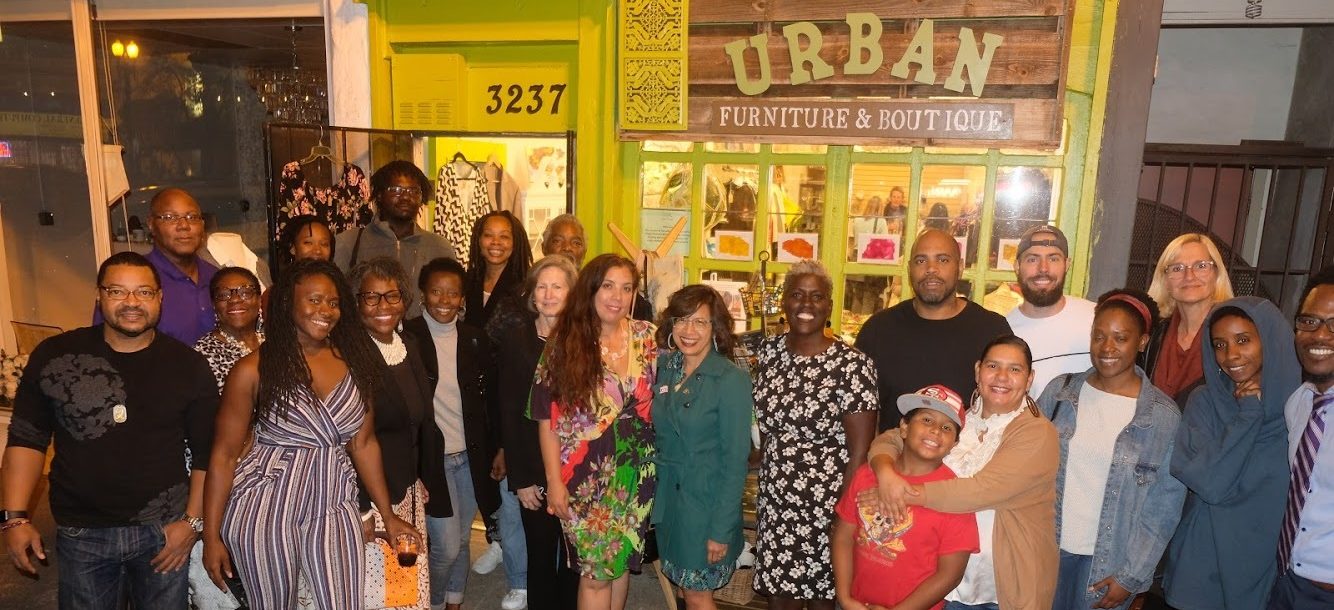 Award-winning non-profit organization with great dedication
Founded by Tracey Williams in 1998 during welfare reform, urban university (uu) is an award-winning 501(c) (3) non-profit organization dedicated to improving the socioeconomic status of impoverished individuals. urban university's work is founded on twenty-two years of experience delivering culturally-competent workforce development training and coaching services that inspire, educate, and prepare low-income individuals for the realities of today's workforce.
In 2009, uu launched urban furniture, a reuse social enterprise used as a platform to create jobs for single parents. One year later, uu opened urban boutique, a reuse clothing store that expanded the organization's transitional employment program. Today, both stores are combined and recently celebrated ten years as a viable storefront with a mission in Oakland's Lakeshore Business District. More than a store, the enterprise now serves as a transitional employment and support platform for one of Alameda County's most vulnerable population groups– single mothers living in poverty. Impoverished single moms often struggle with multiple employment barriers, including a history of domestic violence, substance abuse, low education levels, a lack of workplace skills, and lack of emotional support. In 2015, the organization received a donated lease of a single family home from Bob Lycette, expanding the organization's impact to include housing services for single mothers.
Today, our Single Moms at Work program offers employment, support & housing to single mothers departing from poverty and homelessness.
Single Moms at Work
The mission of our Single Moms at Work program, is to set single mothers on the pathway to their best lives. Through paid work experience, individualized coaching and housing, mothers enrolled in our program are positioned for success.
We believe the use of business for good is one of the most exciting opportunities for catalyzing change in the community. Our revenue is re-invested in our social enterprise and programs to provide life-changing opportunities for single moms. Our experience has taught us that if you lift a single mother to safety and security through paid employment, one on one coaching and housing, she begins to experience hope, and then starts to look to her future.
Prior to launching our social enterprises (between 1998 and 2009), uu's primary activities included the design and delivery of workforce development services to include candidate recruitment, program assessment, professional development and individualized coaching services, as a collaborative partner of sector based workforce development initiatives. Successful partnerships included the Bar Association of San Francisco (BASF), San Francisco Mayor's Office of Economic and Workforce Development, Jewish Vocational Services, SFWORKS, Growth Sector, Fresno State Center, City of Oakland Community Development Agency, Laney Community College, and Pacific Gas & Electric, amongst other partners. Over eleven years, uu partnered with local and regional non-profit organizations, intermediaries and community colleges, to prepare more than 1,400 individuals with socioeconomic barriers (e.g., single parents transitioning from public assistance, low-wage workers seeking upward mobility, ex-offenders reintegrating into the labor force) for successful entry into the workforce.
Today, urban furniture & boutique is located at 3237 Grand Avenue, Oakland, 94610.