2022 CORPORATE SPONSORS
We'd like to thank the wonderful corporate sponsors who have helped to make our work possible.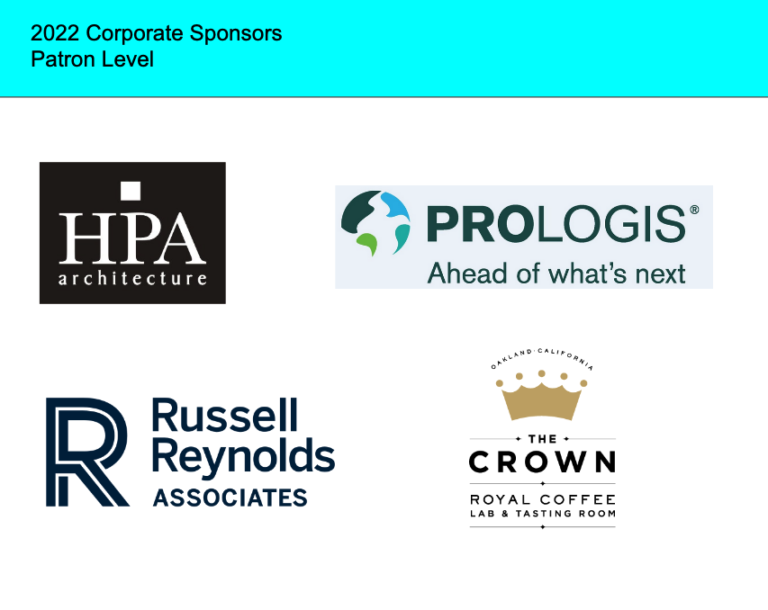 (In alphabetical order)
The Crown: Royal Coffee Lab & Tasting Room
Royal Coffee is a family-owned and operated importer of specialty green coffees. We connect producers with roasters and ship great coffee all over the world. Stop by our location to experience the full spectrum of coffee and join us for a class, event, tasting, or cupping in the heart of Oakland.
HPA Architecture
HPA is a multi-disciplined design corporation that offers services in both architecture and planning to institutions, corporations, and developers throughout the Western United States.  
At Prologis we build warehouses and so much more. By placing our customers, our communities and our planet at the heart of everything we do, we build a better future for everyone.
Russell Reynolds Associates
For more than 50 years, Russell Reynolds Associates has been committed to our purpose to improve the way the world is led. We help organizations bring the future into focus, find world-class leaders, maximize performance and achieve their boldest ambitions.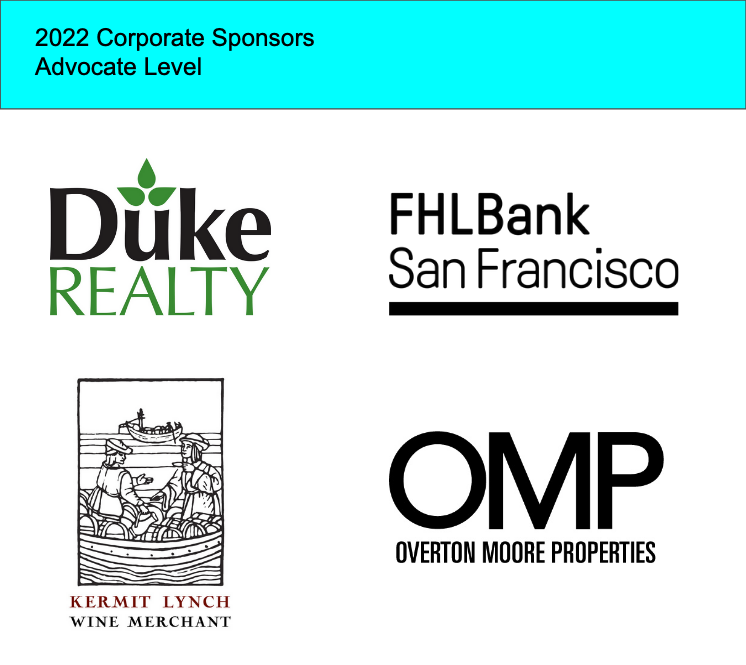 (In alphabetical order)
Duke Realty
Duke Realty is a leading owner, developer, and manager of logistics and industrial properties. Our projects across the country include state-of-the-art bulk warehouses and modern, efficient distribution centers.
FHL Bank of San Francisco
FHLBank San Francisco is a cooperatively-owned wholesale bank helping local lenders in Arizona, California, and Nevada create opportunity and change lives for the better. We are proud to sponsor Urban University's Annual Mother's Day event.
Kermit Lynch Wine Merchant
For 50 years we have been a leading importer and retailer of fine wine from France and Italy. We take pride in the relationships we build with our clients. Whether you tend towards Grand Cru classics or everyday reds, whites, and rosés, we look forward to working with you.
Overton Moore Properties
Founded in 1972, Overton Moore Properties is a premier full service commercial real estate company that emphasizes service, value and quality for its projects, communities, investors, clients, and employees.